Fall Off Road 101 Course
September 16 @ 9:00 am

-

5:00 pm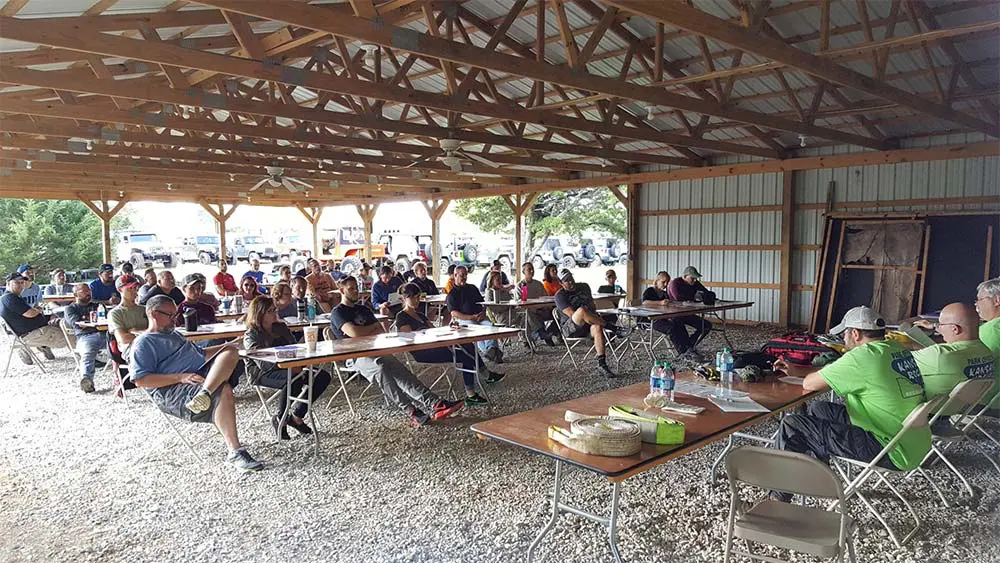 Off Roading 101 Course Pre-Registration – $65 Per Vehicle.
Sept 16th 2023, 9:00 a.m.- 5:00 p.m.
Kansas Rocks Recreation Park
Bring Your Lunch.
About the Course:
If you are new to the sport of off-roading or even if you have been in it awhile and want to learn more about how to wheel, this is the course for you!
In this course you will learn:
Proper driving techniques over various terrain
How to Spot effectively
How to protect the environment
About your vehicle
Equipment
Political impact on the sport
Agenda for the 101 course:
9am: Class room session to cover several topics and a Q&A in the morning
11:30am: Break for lunch. (Bring your own lunch.)
12:15: Head to the trails for the rest of the day to learn hands on.
What you will get in the 101 course:
Entry into the park for the day.
A guide book for off-roading.
Guided on-trail teaching by park managers & board members
This class will be restricted to the first 50 entries in order to be able to give quality instruction to the students.
*Disclaimer: Please keep in mind that off-roading may put your vehicle at risk for tree rubbing and minor damage, we strive to keep you and your vehicle safe, but please keep this in mind when you sign up for the class and waivers for the park!