Off-Roading, Mountain Biking & Hiking Trails
Activities
We have a great trail system developed to include trails for beginning and experienced outdoor enthusiasts, make it a getaway at our RV Park & Campground!
4-wheel Drive & UTVs
We welcome 4 Wheel Drive Vehicles, and UTV's. (Unfortunately ATV's, Motorcycles and Quads are not permitted).  Just a short one hour and fifteen minute drive from Kansas City, explore miles of trails for all levels of experience. Also, check out our events, 101 classes, and night runs!
Mountain Biking
Currently the park features over 60 shared mountain bike trails. Sharing a trail is no problem, as the maximum speed in the park is 5 MPH. Come enjoy our free-ride trails with obstacles and drop offs  available to test your skills.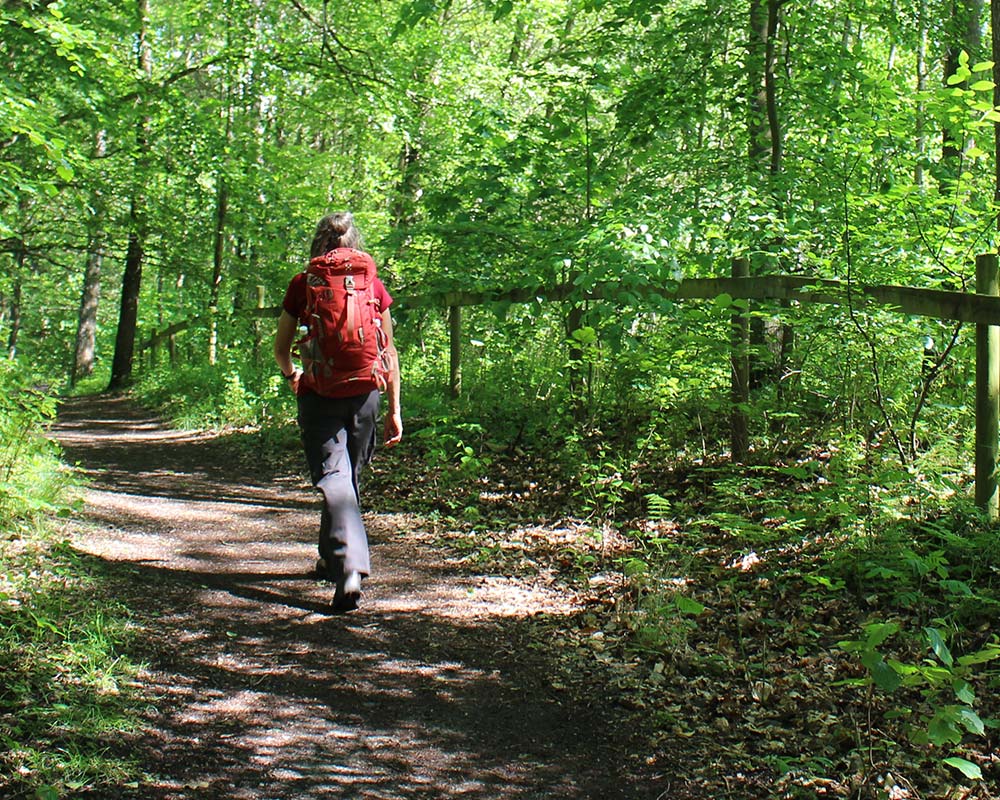 Hiking
With over 380 acres of trails to explore, you'll find every type of hiking terrain and level of challenge. Many of our 4×4 enthusiasts enjoy stepping out from behind the wheel and exploring the trails from a different perspective.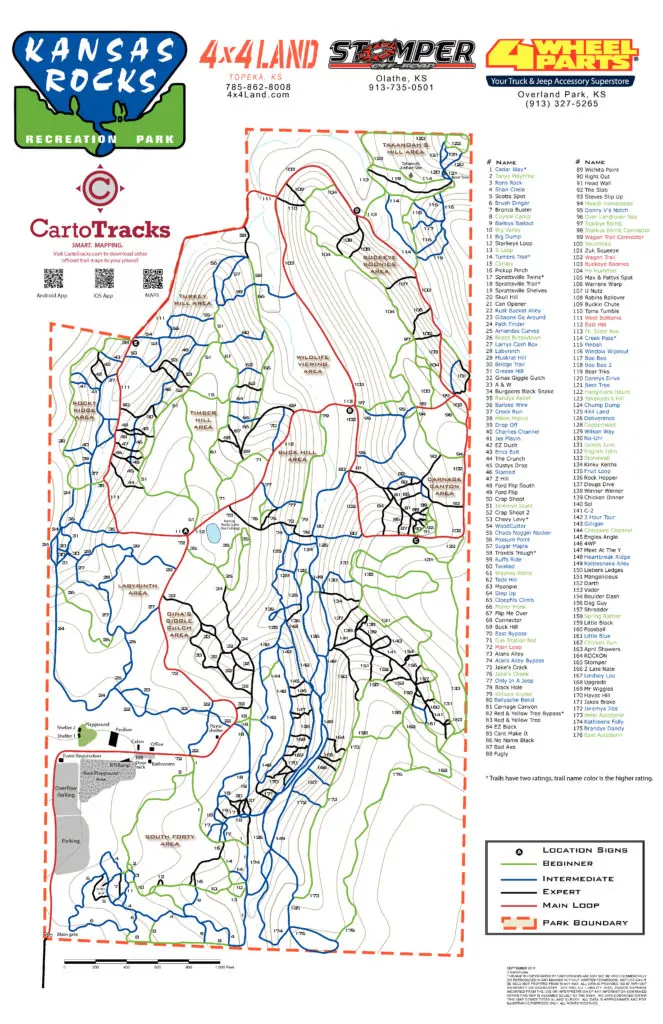 Trail Map
CartoTracks is the leader in quality maps for off-road recreation! Download the app and snag the Kansas Rocks Recreation Park map for your next visit. You'll have a live pin of your location to keep you on the right trail, skill level, or help you explore new areas of the park!
Once downloaded, our maps work completely offline. The maps are GPS-enabled showing you the magic blue dot, pinpointing your location on the map, even without a cell signal.